Open Source Day Summer 2021 Recap
Last week, the WildFly Elytron team had the pleasure of participating in Open Source Day, an all-day hackathon hosted by the AnitaB.org community. It was the very first time that this event, known as the largest female-led movement in open source, was held outside of the Grace Hopper conference. Participants and open source project representatives and mentors from around the world came together for this virtual event. The goal of the event was to guide participants through making contributions to open source projects. This was the first time that the WildFly Elytron project has participated in Open Source Day.
About the day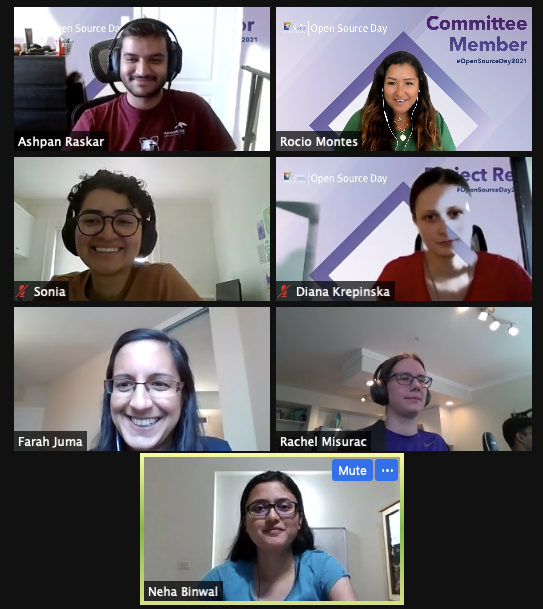 The day started with some inspiring introductory comments from Rocio Montes, one of the event co-chairs. We then introduced our WildFly Elytron team members, gave an introduction to our project, and went over some general information for submitting pull requests against the wildfly-elytron repository. It was then time to start coding for the day!
Prior to the event, we had created a bunch of issues and triaged existing ones that would be suitable for anyone getting started on the WildFly Elytron project. We added the "good-first-issue" label to these issues to make them easy to spot. We shared this list of issues with participants and helped them pick which ones to work on.
Over the course of the day, the WildFly Elytron team helped participants set up their development environment, answered questions about Git and the process of submitting and updating pull requests, and helped participants work on their issues. The WildFly Elytron team also fielded general questions on what it's like working on open source projects. By the end of the day, we had merged several pull requests from first time contributors!
Some thoughts from our first time contributors
What better way to learn more about how the day went than from our first time contributors themselves? Here's what they had to say about Open Source Day.
I had the chance to make my very first contributions to an open source project, and the WildFly Elytron team from Red Hat was kind and supportive every step of the way. The group of engineers was so approachable and encouraging that I felt like I belonged right from the very beginning of the day. It was really challenging setting up my dev environment (it was my first time working with Java!), but the team provided helpful links and suggestions. Likewise, after making my first PR I needed to make some changes to match their preferred formatting and they walked me through the whole process patiently. I appreciate that I had the chance to do everything myself, with just the right amount of support to turn the day into an awesome learning opportunity. When the day was done I had made two PRs that were approved and merged, and I felt energized to know that working in the open source community can be fun and accessible. Massive thanks to everyone who made the experience so awesome!

-Rachel Misurac, Open Source Day participant
Working on the WildFly Elytron project on Open Source Day was a great learning experience! The project representatives and mentors made sure that all my doubts were clarified and were very warm and encouraging. Contributing to such a huge repository can be intimidating, but the WildFly Elytron team ensured that no one gets left behind. I'm looking forward to continuing my exploration of this project.

-Neha Binwal, Open Source Day participant
Working with the WildFly Elytron team was also the perfect introduction to open source repositories and open source development. Farah, Sonia, Diana, and Ashpan were all patient as we worked through the setup and sent our first pull request. Their support and the collaborative environment during the Open Source Day allowed me to merge my first open source pull request.

-Stuti Misra, Open Source Day participant
What's next?
The WildFly Elytron project will also be participating in the September Open Source Day that will be held during the upcoming Grace Hopper conference. Whether you're new to open source, new to security, or looking to level up your skills, the WildFly Elytron project has you covered! We've got a bunch of issues that are perfect for getting started on our project. We hope to see you there!